Revision
Rhino
-


plasty

Conveniently located to serve in Scottsdale
Arizona, Orinda and San Diego California.

Schedule
Patients who have experienced dissatisfactory from a previous rhinoplasty can come to Dr. Tamplen for revision rhinoplasty. This will help the patient get the nose that they wanted initially or correct breathing issues resulting from the previous nasal surgery. For more details about revision rhinoplasty in Scottsdale Arizona or the Bay Area in California, contact Tamplen Plastic Surgery.
What Is Revision Rhinoplasty?
Revision rhinoplasty, also called secondary rhinoplasty, is a corrective procedure that involves changing the shape and structure of the patient's nose to achieve the results they want after previous unsatisfactory rhinoplasty.
Some patients simply want to have cosmetic improvement, while others need the procedure in order to be able to breathe easier. Dr. Tamplen is nationally recognized for both. This procedure can adjust size, angle, shape, height, depth, nostril size, and more.
Why Choose
Dr. Tamplen for
My Revision
Rhinoplasty Surgery?
Dr. Tamplen is an experienced Double Board-Certified Facial Plastic Surgeon who specializes in rhinoplasty and revision rhinoplasty. Training and some of the Top Hospitals in the country Dr. Tamplen learned early how to reconstruct the nose after major facial injuries and traumas. Every single rhinoplasty Dr. Tamplen Performs is both functional and cosmetic. He considers beauty and nasal breathing in every case. Dr. Tamplen spends the extra time and care it requires to ensure ideal results every time. He has invented a technique used to harvest special cartilage and bone from inside the nose in revision cases which limits the need for cartilage from other sites. This allows his patients to have less surgical scars and recover faster after revision rhinoplasty. Dr. Tamplen consistently provides revision rhinoplasty results that are completely functional with improve nasal breathing while also looking beautiful.
How Does A
Revision
Rhinoplasty Work?
The process involved in the revision rhinoplasty procedure depends on the cosmetic correction needed. It can include removing excess skin and shaving off cartilage or bone in some cases. In others, it can involve adding cartilage grafts in order to provide more structural support. This cartilage can come from the patient's ear or rib, a donor rib, or often Dr. Tamplen is able to use cartilage remining inside the nose for structural support. This allows for optimal reconstruction with less surgical sites, less swelling and scar tissue. Dr. Tamplen wrote a paper describing his technique and gives talks and national meeting teaching other plastics surgeons how to provide these revision rhinoplasty results.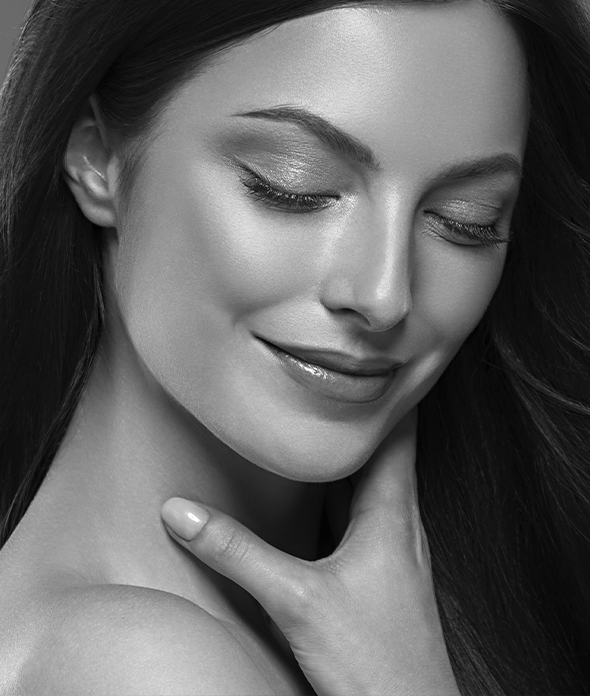 Am I A Good
Candidate For
A Revision Rhinoplasty?
Good candidates for revision rhinoplasty are those who previously had their noses done but did not get the results that they wanted. Patients wanting to apply for this procedure must be in good health and should have realistic expectations in terms of results.
Your Consultation
Patients in need of revision rhinoplasty will learn more about the procedure and what it can offer them by scheduling a consultation. Their goals will be discussed, as well as their health. Their noses will be examined to determine the issues caused by the previous rhinoplasty, along with the correction strategy. A surgical plan will then be created, and a date will be set for the surgery. Dr. Tamplen frequently has revision rhinoplasty patients from out of town and offers virtual consultations as well.
Your Revision Rhinoplasty
Operation
The start of a revision rhinoplasty procedure typically involves general anesthesia so that the patient is comfortable. Incisions are then made depending on the goal; they can either be internal or external. The bone, cartilage, and soft tissue are then adjusted as necessary to achieve the desired results.
Once the changes have been made, the incisions are then closed with sutures and the nose is covered by a surgical dressing.
Aftercare
Following
Treatment
After secondary or revision rhinoplasty, swelling and bruising may be present but will fade in time. Minor discomfort can be addressed using painkillers as directed by Dr. Tamplen. Patients are advised not to tamper with the affected area other than to clean it and change the dressing during the recovery period. Blowing one's nose should be avoided, but, if necessary, it must be done gently.
How Much Does
A Revision Rhinoplasty Cost?
The final cost of a revision rhinoplasty procedure can depend on quite a few factors. The extent of the cosmetic correction can affect price, along with the complexity of the procedure.
Set Up A Consultation To Learn More
For more information on revision rhinoplasty in Scottsdale or the Bay area, contact Tamplen Plastic Surgery to schedule a consultation. Patients can ask more questions about the procedure and the steps they can take to prepare for it.
Choose your preferred
LOCATION
Schedule a
consultation
in Scottsdale
Dr. Tamplen, a well-known Facial Plastic
Surgeon in the Bay area is thrilled to have
joined AOC in Scottsdale.
Schedule
Schedule a
consultation
in Orinda
Dr. Tamplen is looking forward to helping Bay Area patients with all their Facial cosmetic and reconstructive needs.
Schedule
Schedule a
consultation
in San Diego
Dr. Tamplen, a well-known Facial Plastic
Surgeon in the Bay area is thrilled to have opened a new practice in San Diego.
Schedule