Facelift
Conveniently located to serve in Scottsdale
Arizona, Orinda and San Diego California.
Schedule
With a facelift in Scottsdale or the Bay Area by Dr. Tamplen , you can look as young and refreshed as you feel. As we age, our face and neck skin begins to loosen and volume is lost from our cheeks. Dr. Tamplen's detailed and extensive deep plane approach provides beautiful results to Bay Area and Scottsdale patients that restore a youthful appearance to the entire face and neck without looking unnatural or "done."
Dr. Tamplen is double board certified and an expert in a wide variety of facial rejuvenating procedures, each one tailored specifically to you for the most naturalistic and youthful results possible.
What is a Facelift?
A facelift (rhytidectomy) tightens loose facial skin and corrects sagging muscle and fat tissue. This procedure treats wrinkles, making your face look younger once again. With Dr. Tamplen a facelift is always combined with a neck lift procedure for more comprehensive results. Dr. Tamplen performs an extensive Deep Plane facelift which means detailed dissection is used to elevate and lift the deeper layers back to where they belong for a rejuvenated look that does not look "tight" or unnatural.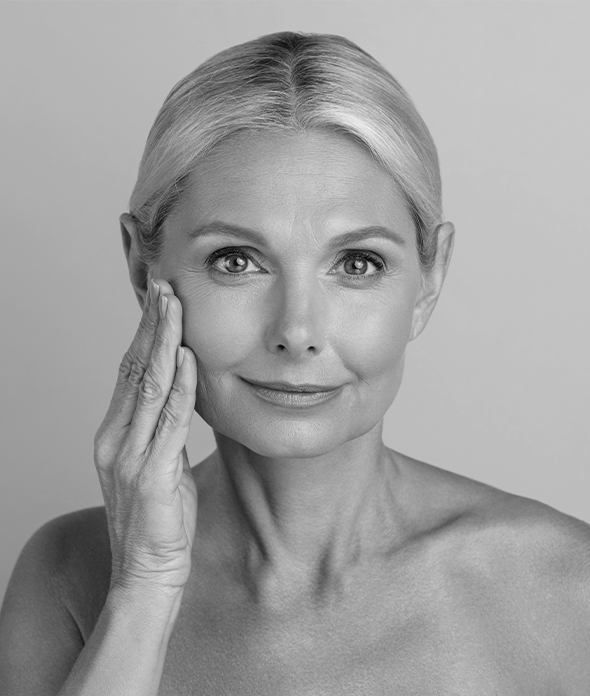 Is A Facelift Right For Me?
You are suitable for a facelift procedure if you're healthy with no healing problems. If you are looking to treat wrinkles and sagging face and neck tissue, you're most likely a good candidate for a facelift.
Your Facelift Consultation
During your consultation with Dr. Tamplen, your medical history will be reviewed, and your health status will be evaluated. The surgeon will ask about your expectations and offer guidance.

Dr. Tamplen will examine your facial features and choose the best treatment option to achieve your goals. He will also recommend the proper ways to prepare for the procedure.
The Procedure
First, either general anesthesia or a combination of sedation and local anesthesia will be administered. This will depend on the details of each case. The incisions will then be made. Deep plane facelift incisions are made in the hairline and hidden behind the ear.
Only you, Dr. Tamplen, and your hairdresser will ever see the incisions. The targeted tissues including the SMAS (superficial musculo-aponeurotic system) are adjusted, and lifting is performed at this tissue layer. Finally, the skin is trimmed, and incisions are closed with minimal tension.
Facelift Aftercare
The recovery process after a facelift might take a few weeks, so it is important to prepare for 10 days of recovery. There will be temporary mild bruising and swelling in the first few days as your face starts to heal.
You will be given prescriptions and instructions to follow to ensure that you have a comfortable and smooth recovery period. Dr. Tamplen will have you visit our clinic for follow-up appointments so he can monitor the progress of your recovery.
How Much Does A Facelift Cost?
The price of the procedure depends on the techniques used, as well as the facility fees and administered drugs. Insurance companies do not cover the cost of a facelift procedure, since it is purely cosmetic in nature.
Why Choose
Dr. Tamplen For Your Facelift
Dr. Tamplen is a Double-board facial plastic surgeon with extensive experience in Face and Neck lifting. Dr. Tamplen trained at the top institutions in the country and was awarded the 2018 Jack Anderson award for the highest score in the country on the Facial plastic Surgery Board exam. He takes pride in providing every facelift patient with elegant and natural results that don't like too tight or pulled. He only preforms an extensive Deep plane approach that simply elevates the deeper soft tissues back where they used to be to turn back the clock for a rejuvenated refreshed look.
Schedule Your Consultation
If you are interested in finding out more details, you can set up an appointment for a facelift in either Scottsdale or the San Francisco Bay Area at our clinics. During your consultation, Dr. Tamplen will answer your questions and schedule a date for your surgical procedure.
Choose your preferred
LOCATION
Schedule a
consultation
in Scottsdale
Dr. Tamplen, a well-known Facial Plastic
Surgeon in the Bay area is thrilled to have
stay joined Zona med Spa in Scottsdale.
Schedule
Schedule a
consultation
in Orinda
Dr. Tamplen is looking forward to helping Bay Area patients with all their Facial cosmetic and reconstructive needs.
Schedule
Schedule a
consultation
in San Diego
Dr. Tamplen, a well-known Facial Plastic
Surgeon in the Bay area is thrilled to have opened a new practice in San Diego.
Schedule